Features

Boost Your Alcohol Beverage Business with Confidence.

Boost your alcohol beverage business with confidence through our Fulfillment, Shipping, and Industry Expertise. Store your products in our warehouses or your own, and enjoy Temperature Controlled shipping for safe and reliable delivery. Our expertise and advanced technology ensure your success. Ship with confidence and grow your alcohol beverage business with WeShip Express.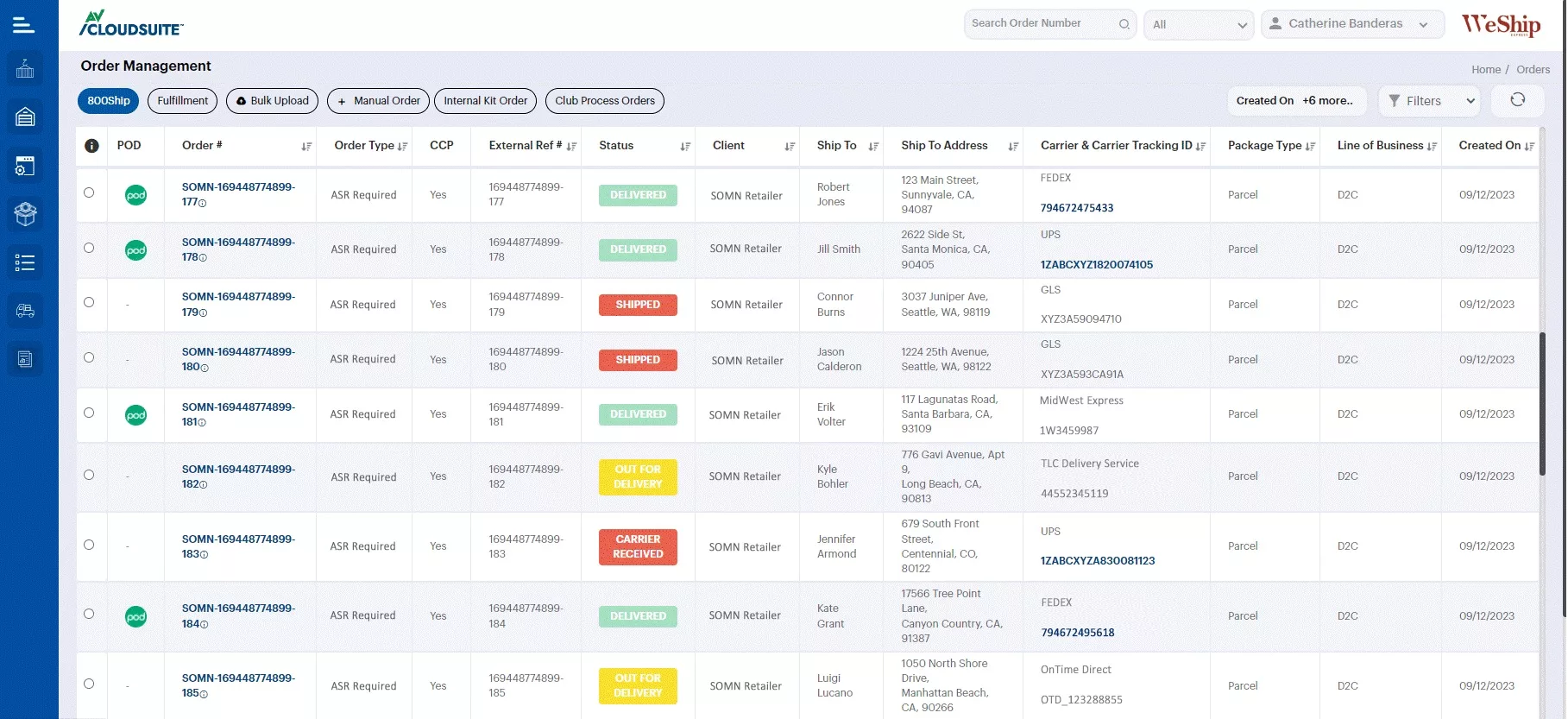 Shipping
Effortlessly ship your alcoholic beverages with our comprehensive Fulfillment and Shipping solutions. Store products in our state-of-the-art facilities or your own, and enjoy safe, reliable, and Temperature Controlled delivery to your customers. Streamline operations with cross-dock service and hassle-free order fulfillment, supported by advanced technology and a vast network of carriers.
Simplify Your Shipping Process with Cross-Dock Shipping
Our cross-dock shipping service simplifies your shipping process by streamlining the handling and delivery of your packed boxes. We offer pickup services within a limited-mile radius of our facilities. Our trucks will handle everything else, from processing to delivery. With our licensed carriers, you can rely on us to get your products to their destination safely and securely, with adult (21+) signature required for age-restricted products.
At WeShip Express, we offer competitive pricing to help you save on shipping and logistics. With our large purchasing power with an extensive network of national and regional carriers, you can enjoy significant cost savings compared to going directly to carriers. Manage all your shipments from one convenient location, streamlining your operations and maximizing efficiency.
We understand the importance of protecting delicate wine from extreme temperatures, which is why we offer coast-to-coast Temperature Controlled linehauls to safely ship your product to your consumer. Whether you choose this option year-round or just for the summer months, WeShip Express is ready to customize a solution that works best for you.
We keep your customers informed with package tracking notifications, including order status updates, tracking links, and order support.
Navigating varying state-by-state alcohol requirements can be daunting. At WeShip Express, we tackle the complexities so you can focus on growing your business.
Hassle-Free Order Fulfillment with Comprehensive Solutions
Our top priority is to make your order fulfillment process as easy and hassle-free as possible. That's why we provide a comprehensive solution that includes accepting your bulk inventory at our warehouses and handling everything else – from order acceptance to pick, pack, and shipping.
Perfect for subscription-based products and services, ensuring that your customers receive their shipments on time and with ease.
Let us handle the complexities while you focus on growing your business.
We offer pick-pack and kitting services for customized packaging and assembly, ensuring your products are professionally presented and ready for shipment.
From inventory receipt to pick and pack, our rigorous 25-point quality inspection guarantees accurate order fulfillment on every occasion.
Gain full control over your product inventory with our comprehensive inventory management. Easily track product locations across facilities, access detailed inventory reports, and stay informed about inventory status at all times.
Temperature Controlled Shipping
With our Temperature Controlled shipping, your products arrive in optimal condition. We monitor and maintain proper temperatures, ensuring the integrity of your products from our warehouse to nationwide destinations. For the final mile of the journey, we can insert an ice pack to protect delicate products.
Final Mile Delivery
At WeShip Express, we understand the importance of efficient and reliable final-mile delivery for your products. With our extensive network of 40+ carrier partners, we have the largest connected network to ensure safe and timely delivery to your customer's doorsteps.
Partnering with the world's largest parcel carriers, we offer competitive pricing and a range of express and ground delivery options. From our warehouse to your customers' doors, we ensure efficient and cost-effective transportation.
We have built the largest regional carrier network in the industry, allowing you to expand your delivery area and find tailored solutions that best fit your specific needs. Our regional carriers provide localized expertise and efficient last-mile delivery services.
With WeShip Express, you'll enjoy a seamless customer experience. Regardless of the final mile carrier used, you can easily track your packages throughout the entire delivery process using a single login to our system. Stay informed and provide superior service to your customers.
We enhance the shipping experience with consignee notifications that give recipients advance notice of incoming shipments. Plus, you can track your package seamlessly end-to-end and at every point in between.
Efficient Returns Solutions for Your Business
At WeShip Express, we understand the importance of a streamlined returns process. We offer comprehensive solutions to ensure efficient and secure returns for your products.
Our Temperature Controlled facilities and linehaul network maintain the integrity of your products during the return journey, ensuring they arrive back at your doorstep in optimal condition.
Through our API integration with carriers, we provide real-time notifications when returns are initiated. Collaborate with our team to customize the returns experience and tailor it to your specific requirements.
Facilities & Storage
At WeShip Express, we offer safe and secure storage options for your valuable products. Our strategically located warehouses throughout the United States are connected by a Temperature Controlled Linehaul network to ensure fast and reliable shipping.
Our coast-to-coast warehouses provide fast and efficient nationwide and local shipping options for your business.
All of our warehouses are Temperature Controlled to maintain the integrity of your products during fulfillment & shipping.
Select locations offer flexible fulfillment and storage services to meet the unique needs of your business.
Our flagship warehouse in St. Louis, MO, is the WeShip Express Global Superhub. This 200,000 sqft facility features state-of-the-art technology and equipment to ensure the safe and efficient handling of your products.
Technology
Harness the power of innovation with WeShip Express's advanced technology. Our Warehouse Management System (WMS) optimizes logistics, ensuring seamless order-to-delivery operations and precise tracking. Real-time shipping routing software makes smart carrier decisions based on alcohol regulations, performance, and capabilities. Seamlessly integrate with your existing systems for a smooth workflow.
Streamline Your Logistics with Our Warehouse Management System
Managing your warehouse can be a complex and time-consuming task, but with our Warehouse Management System (WMS), you can streamline your logistics and ensure efficient operations from order submission to delivery.
Our WMS includes the following key features:
Our WMS uses a single cloud-based technology stack, ensuring seamless integration with your existing systems and eliminating the need for multiple software platforms.
Our WMS is equipped with modern security protocols (such as firewalls and SSL/TLS encryption), ensuring the safety and security of your sensitive data and preventing unauthorized access.
We use a rigorous 5-point quality control and audit process using six sigma methodology to ensure maximum accuracy and efficiency in our operations. This includes comprehensive checks for receiving, put away, replenishment, picking, and shipping.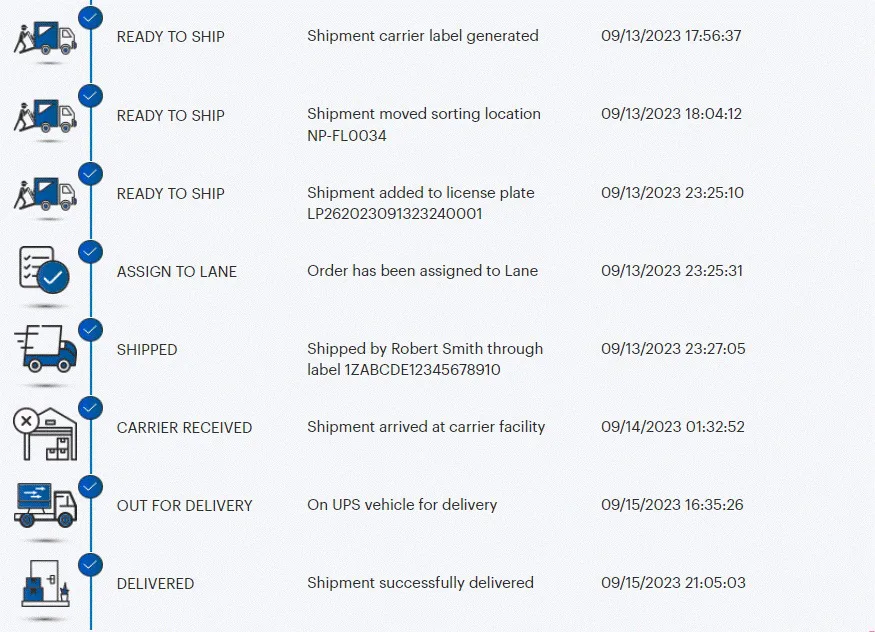 Efficient Shipping with Our Routing Software
Our shipping routing software is designed to make your shipping process efficient and hassle-free. Integrated with 40+ carriers, it makes real-time carrier decisions based on a number of factors, including alcohol regulations, carrier capabilities, and performance.
Retailer Portal for Enhanced Tracking and Control
Our retailer portal provides you with real-time tracking events, comprehensive reporting, and full-spectrum visibility from the moment your order is placed until it reaches your customer's doorstep. With our portal, you have complete visibility to orders and their processing status.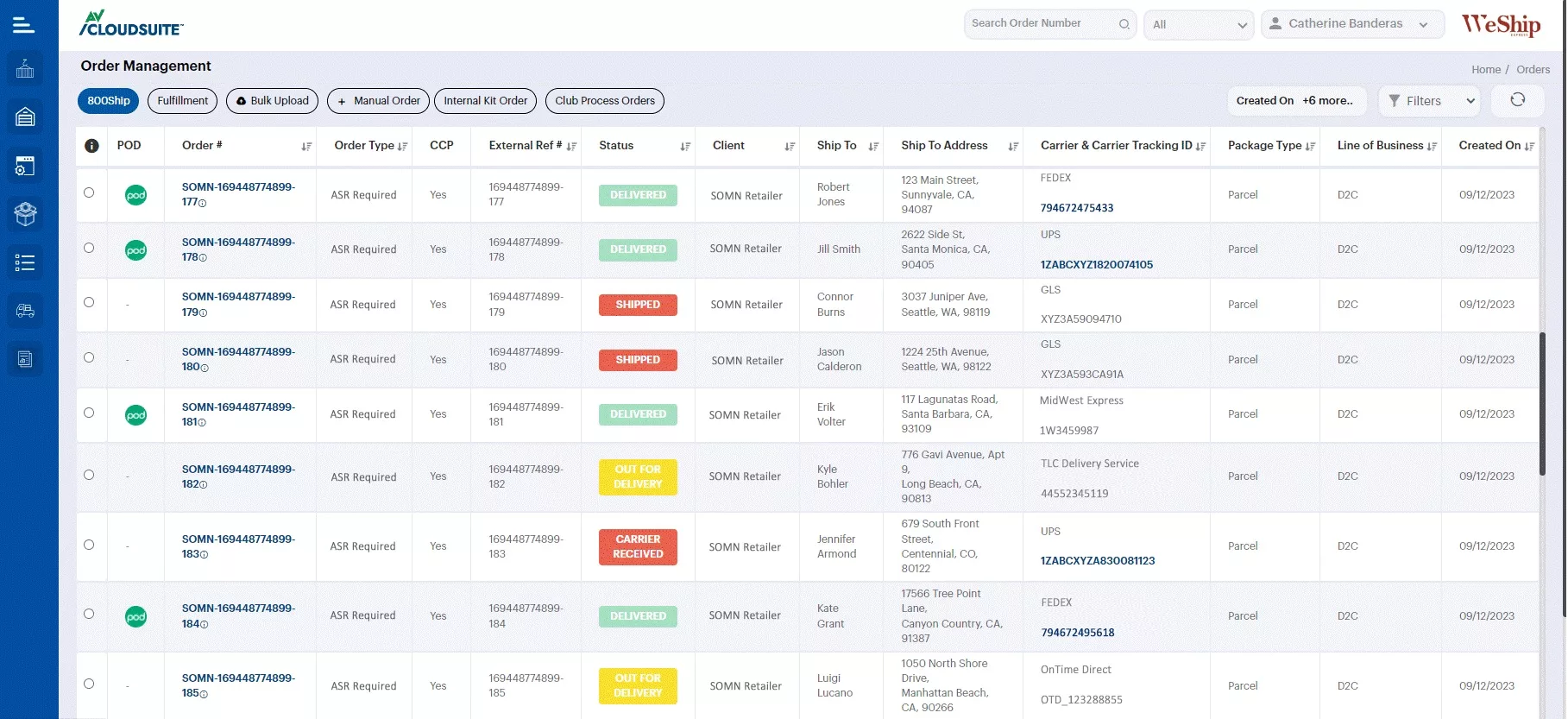 Seamless Integrations
At WeShip Express, we understand the importance of seamless integrations with your existing systems. That's why we offer integration capabilities with a wide range of platforms and carriers, ensuring a smooth and efficient workflow for your business. Whether you use popular platforms like Shopify or have a custom POS or OMS system, we have the expertise to seamlessly integrate with your chosen solution.
Alcohol Shipping Expertise
With our cutting-edge shipping programs, we deal with the complexities, so you don't have to. With over 20 years of industry expertise, our team understands and continuously monitors the ever-changing alcohol DTC landscape. This, combined with our innovative logistics programs, enables you to reach the broadest audience to grow your business to its full potential.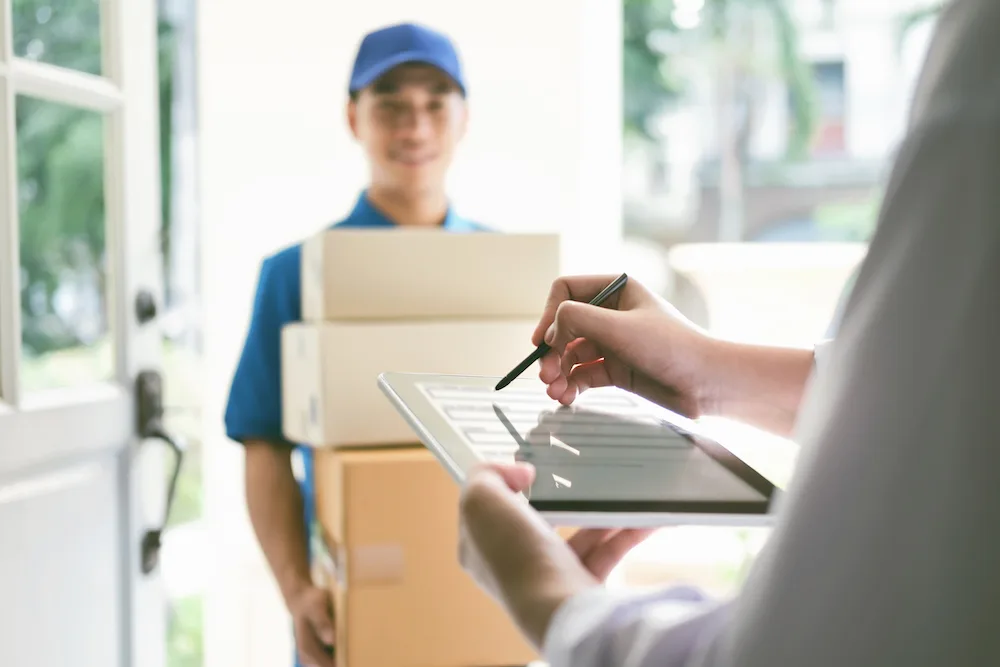 We understand the unique challenges of shipping alcohol products, and we're here to help you

Navigate Them With Ease! Start Shipping